Dairy-free artichoke dip.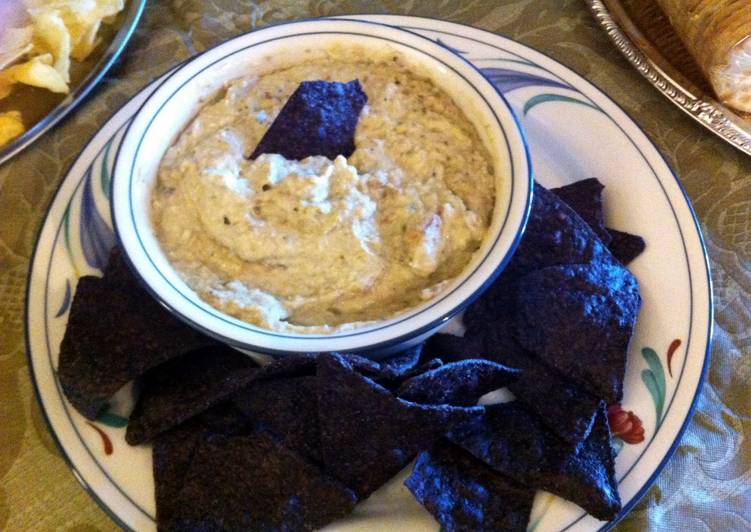 You can have Dairy-free artichoke dip using 7 ingredients and 4 steps. Here is how you cook that.
Ingredients of Dairy-free artichoke dip
Prepare 1 can of cannellini beans.
It's 1 can of artichoke hearts.
It's 1 tsp of capers.
It's 1 tsp of dried oregano.
It's 1 tbsp of Hormel real bacon bits.
You need 1 tsp of lemon juice.
It's 5 tbsp of olive oil.
Dairy-free artichoke dip instructions
Drain cannellini beans. Fry in sauce pan with olive oil and oregano until slightly browned and soft enough to mash with potato masher..
Drain and rinse artichoke hearts..
Pulse beans with olive oil in food processor until smooth and creamy. Add remaining ingredients and pulse until combined. Season to taste with kosher salt and freshly ground black pepper..
Best served warm..