Once upon a Lime.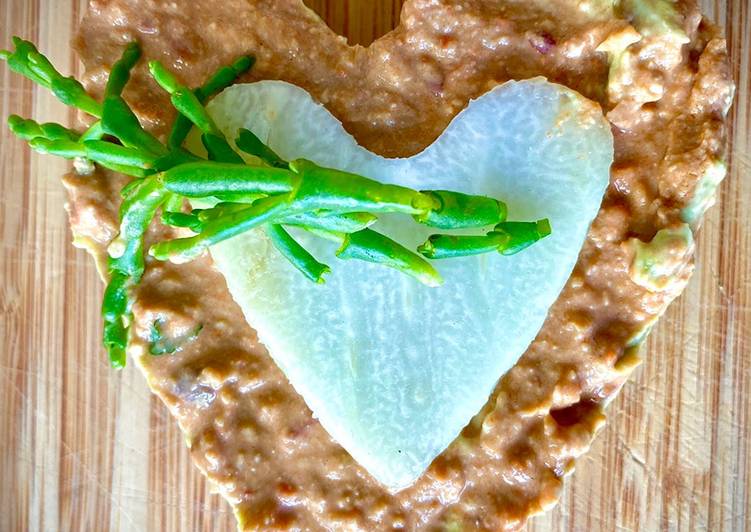 You can cook Once upon a Lime using 10 ingredients and 5 steps. Here is how you achieve it.
Ingredients of Once upon a Lime
Prepare 2 of large slices of limelon or watermelon, about 1cm thick, rind removed.
Prepare 1/2 of lime.
You need 1 of avocado, skin and seed removed.
You need 30 g (1 oz) of skyr (or crème fraiche).
Prepare 100 g (3.5 oz) of brown crab meat.
You need of few grinds of salt and pepper.
Prepare 1 of thin slice chayote (optional).
You need handful of samphire.
Prepare of fennel fronds.
You need of drizzle of cold-pressed organic rapeseed oil.
Once upon a Lime instructions
Add a squeeze of lime to the limelon (or watermelon) and cut to shape using a mould or cookie cutter. Set aside..
Put the avocado in a food processor, add a squeeze of lime, season and add the skyr. Whizz until fairly smooth, then season and chill..
Blend the crab meat with a squeeze of lime and season..
Blanch the samphire in a pan of simmering water for 1 minute then drain, refresh in iced water and set aside..
Place the limelon on a plate. Place the mould over and spoon in the avocado mousse. Add the crab and decorate with a slice of chayote, samphire and fennel fronds. Drizzle with a little oil..