Leftover Turkey Taquitos.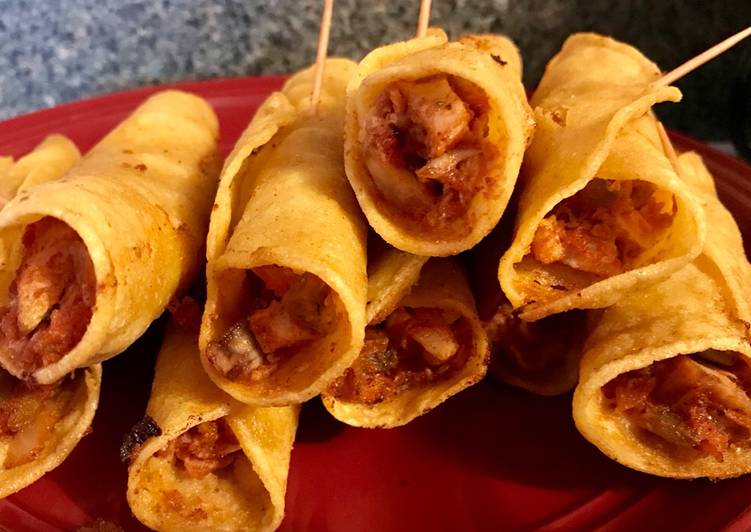 You can have Leftover Turkey Taquitos using 6 ingredients and 7 steps. Here is how you achieve that.
Ingredients of Leftover Turkey Taquitos
You need 2 cup of shredded turkey.
Prepare 1 cup of salsa.
It's 1 cup of shredded cheese (any kind you like).
It's 1/2 envelope of taco seasoning.
Prepare 12 of each corn tortillas.
It's 1 of oil for brushing on tortillas.
Leftover Turkey Taquitos step by step
Preheat oven to 375.
Mix first 4 ingredients together.
Place tortillas in microwave for 30-40 seconds to soften.
Take heaping tablespoon of mixture and place in tortilla..roll up and place seam side down on cookie sheet.
Brush each stuffed tortilla generously with oil..
Bake in oven til golden brown (approx 20-30 minutes).
Serve with sourcream or whatever you like..